Rüdiger Tillmann is a draftsman and cartoonist. He lives and works in Hamburg and Cologne – and in the landscape he is currently drawing. We became aware of him mainly through his drawings on the forest.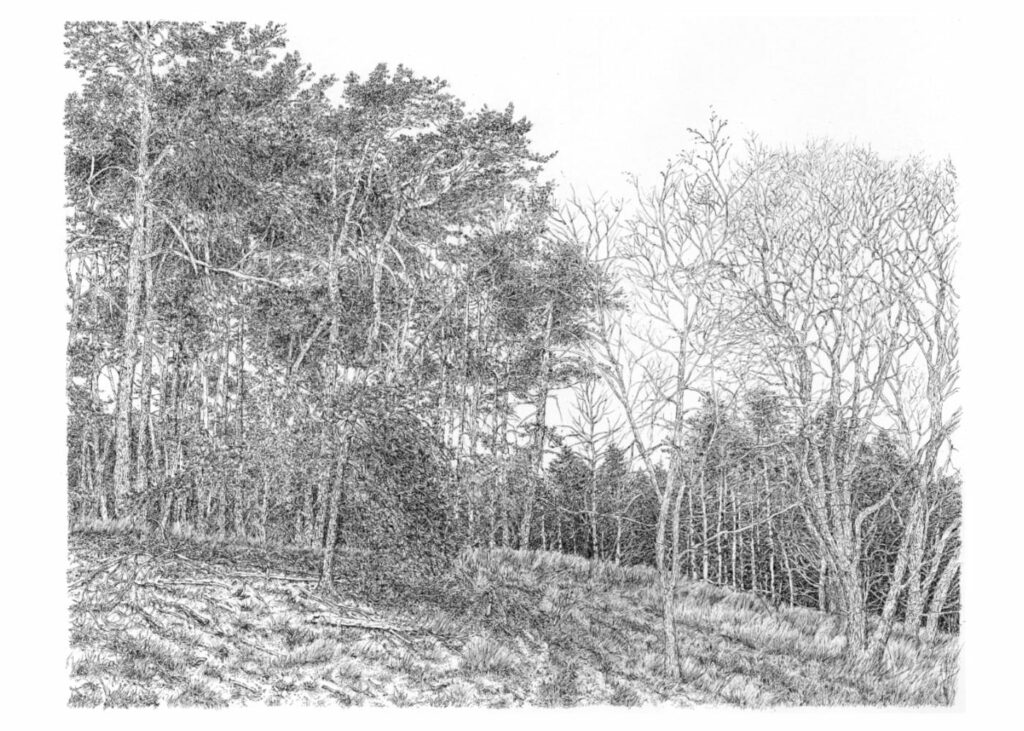 His b/w drawings of sections of the landscapes drawn for EUROPEAN ESSAYS ON NATURE AND LANDSCAPE – we show them in the preface and postscript – are the door into the book. Extraordinarily meticulous and varied, to be viewed in many planes, drawn with the smallest of pens, they each open up the cosmos of the landscape in question. Not always it can be the actual, but always the peculiar.
We are pleased about this collaboration.
More about Rüdiger Tillmann at www.derwaldrauscht.de